Welcome to the Ashbrow School Website
Ashbrow is a wonderfully unique school with a rich learning environment, an engaging curriculum and a strong commitment to raising standards. We have high expectations of behaviour and progress is good.
At Ashbrow we strive to create a special place where all children, parents, carers, governors and staff feel valued and respected. We are proud of our school community and the rich diversity. It is our vision to nurture and promote achievement for all, through working in partnership with our families. We want everyone in our school community to enjoy learning and coming to our school!
Our children are delightful. They are enthusiastic, highly motivated and eager to learn and they are at the heart of all we do. We have a dedicated staff team who maintain the drive to fulfil our mission statement, "Their minds and their futures are entrusted in our hands for a few brief years of childhood. We must do all in our power to serve them well." (Pugh, C. 1996 Contemporary Issues in the Early Years).
We hope the website provides you with all the information you need, but if not please feel free to call the school and we will do all we can to answer any further questions you may have.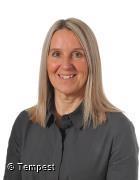 Louise Kent
Headteacher
Covid-19 Risk Assessment
Please click here to view
abc Community Hub
Our Community Hub is made up of local schools, Chestnut Children's Centre and Ashbrow Partnering Together. Click here for more information and to visit the abc Community Hub website.