Remote Learning
Remote learning is being shared with children daily. Children in Nursery and Reception can access their remote learning through the Evidence Me platform. Children in Years 1, 2, 3, 4, 5 and 6 can access their remote learning through the Dojo platform. Parents have individual access to the correct platform for their child/children.
If parents need support with technical issues for either platform, please call school and ask to speak to Claire Revell between 9.30-11am and 1-2pm, who will be happy to support.
Additional learning opportunities are also available on the Home Learning Page, which can be accessed just above this message on the right hand side. At the bottom of the page there are year group specific plans for each subject.
Please find our Remote Education Provision: Information for Parents document here
Please find our FAQ document here
Critical Worker and Vulnerable Children Places in School
If you would like to apply for a place for your child in school during the January 2021 Lockdown, please complete the form below and return it to the school email address office@ashbrowschool.org.uk as soon as possible. Places in school will be limited. Applications submitted before 12 noon on Tuesday will be considered for starting placement the following Monday. A member of staff will contact you about your application form on the telephone number you provide.
Please find our application form for a school place during lockdown here
Election of Parent Governor
Ashbrow School governors have a vital role to play in making sure all our pupils receive the highest standard of education possible and are able to achieve their full potential. Our children's education affects them for the rest of their life. We currently have a vacancy for a parent governor. Please see the links below to further information and the application form.
Please find more information here.
Please find the application form here.
A warm welcome note from Ashbrow's Head teacher.
On behalf of the children, staff and governors I would like to extend a warm welcome to you.
I am very proud to be able to share with you some of the wonderful opportunities at Ashbrow School.
Ashbrow is a vibrant school where children are enthusiastic and motivated to achieve endless possibilities. The children are at the heart of all we do. As a school we strive to ensure that the children feel happy, safe, and fulfilled. We believe that the deepest happiness often comes from connecting with others, having a sense of purpose and from developing our passions to make a contribution.
Through our engaging curriculum and rich learning environment, we foster a love of learning and curiosity that helps children to develop high aspirations while making a lifetime of memories and friends. We believe children should receive a well-rounded curriculum; where individual talents can be spotted and nurtured to ensure that all children experience success and reach their full potential.
Providing equality of opportunity for all our children, irrespective of race, gender, religion or disability, is an important aspect of our personal and social education policy which permeates all aspects of life in our school.
The school has a dedicated team that works hard to exude quality in everything we do and this is further embedded through our successful relationships with parents, the local community and the other schools in the North Huddersfield Learning Community. We value both parental interest and support.
I hope that this website will give you a flavour of our school, the staff and the many learning opportunities that our children enjoy through our curriculum, extra-curricular activities and challenges we set ourselves. It will grow over time as we add more information, but can never replace the first-hand experience of coming to visit us.
Should you choose to visit you will see that we have high expectations of everyone in our school, we work hard to make the best possible progress but we have a great deal of fun and laughter as well.
Dora Plant
Head Teacher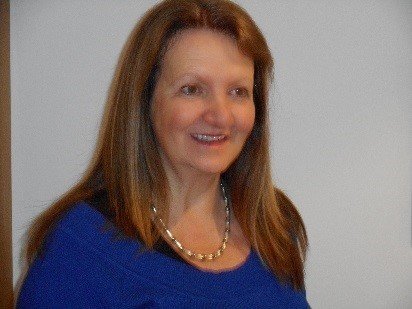 If you have questions or queries please contact Mrs Alison Dixon or Mrs Katrina Smith on 01484 452128 and they will help to direct you to the most appropriate person.