Both year six classes together make up Walnut Class in Key Stage 2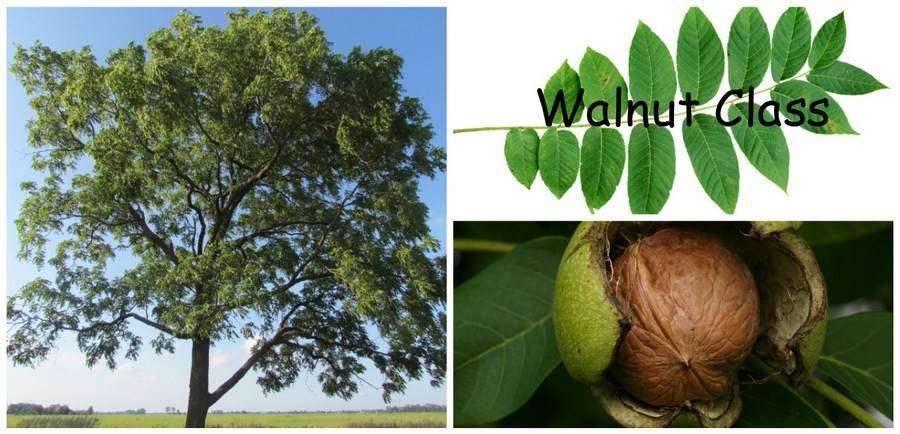 Welcome to Walnut Class
(Key Stage 2, Year 6)
Class Teacher- Miss Hartley (Walnut SH)

Class Teacher- Miss Dixon (Walnut CD)

Other adults who work in class are:

Walnut SH- Mrs Horsfall and Miss Whitton

Walnut CD- Mrs Ross and Mrs P
This is the Attendance Records in Autumn for the 2 year 6 classes
Year

Class

Attendance

Year 6

WALNUT JD

95.2%

WALNUT CD

96.7%
Our Learning Journey
Darwin's Delights
Year 6 are working hard to find out about different animals: What they look like; how they adapt to their surrounding and that only the strongest will survive!
Memorable experience-Zoo Lab
For their memorable experience, Year 6 were treated to an afternoon discovering new animals. Ella - an animal handler from Zoo Lab- visited school, along with a variety of different animals including: a huge corn snake, a giant snail and even a TARANTULA!! The children were given the opportunity to stroke, touch and even hold the animals. During the session, the children asked Ella a variety of questions about the animals and also discussed how the animals could have adapted to their environment, which is a link to their current topic- 'Darwin's Delights.
Here are some images of year 6 identifying and stroking the different animals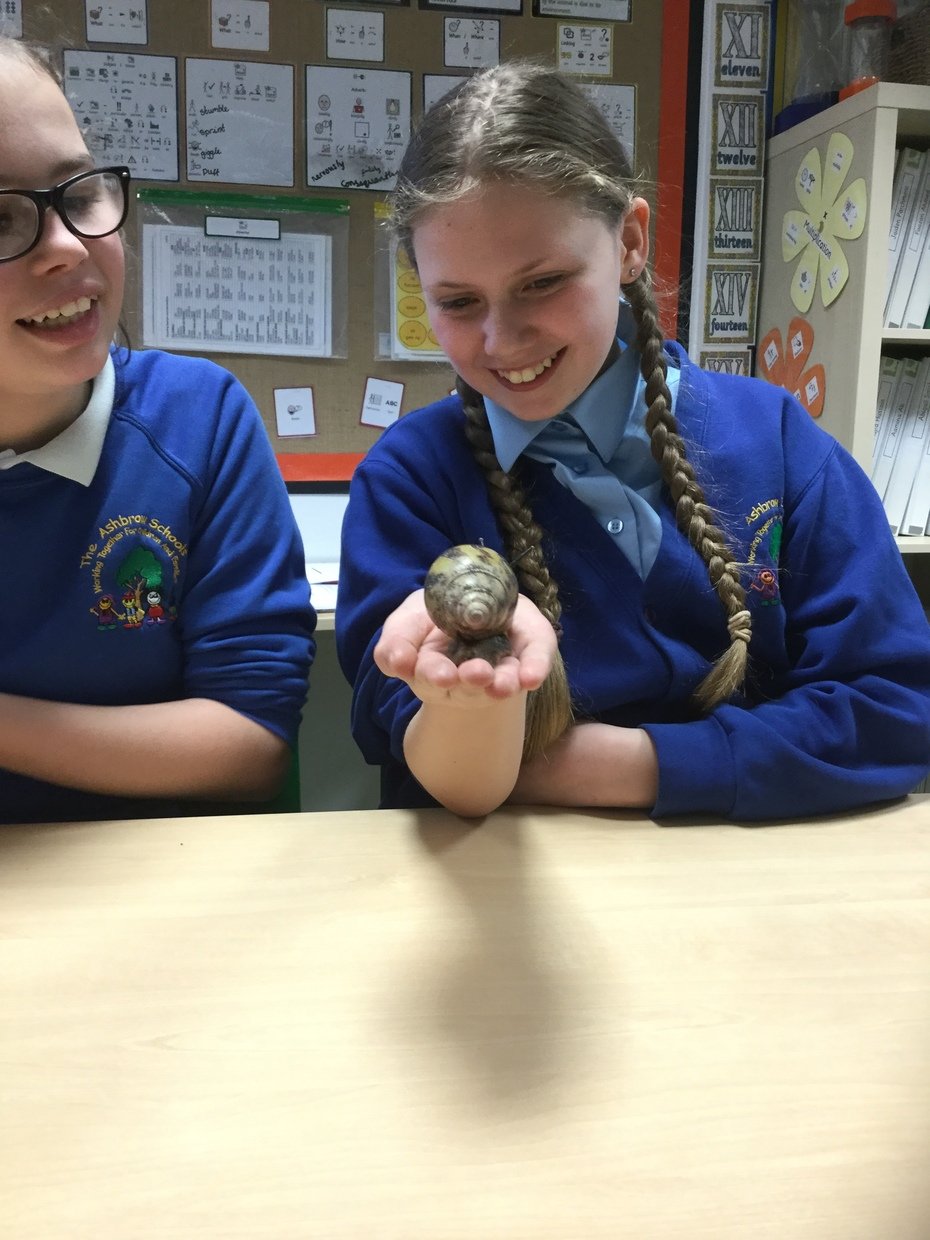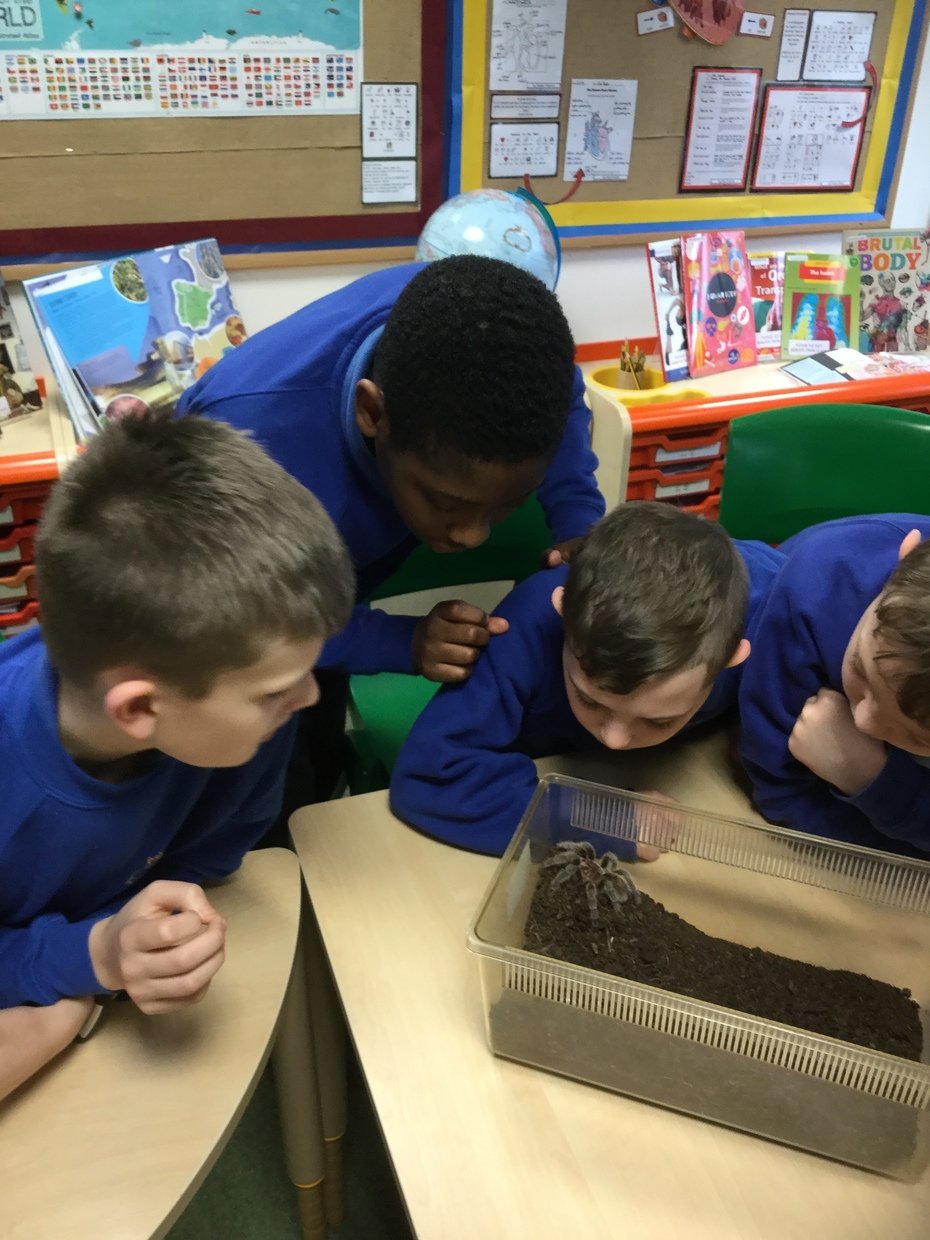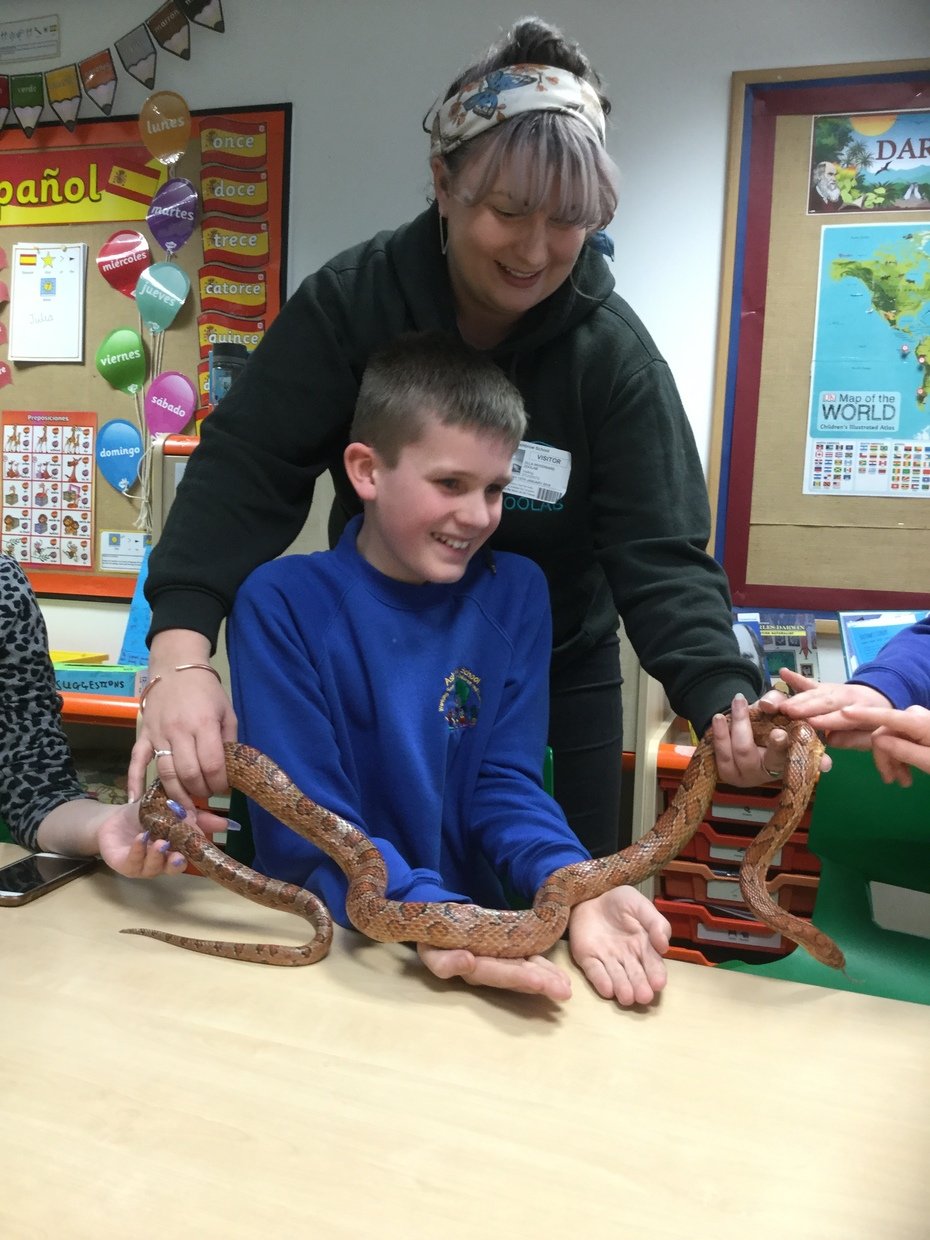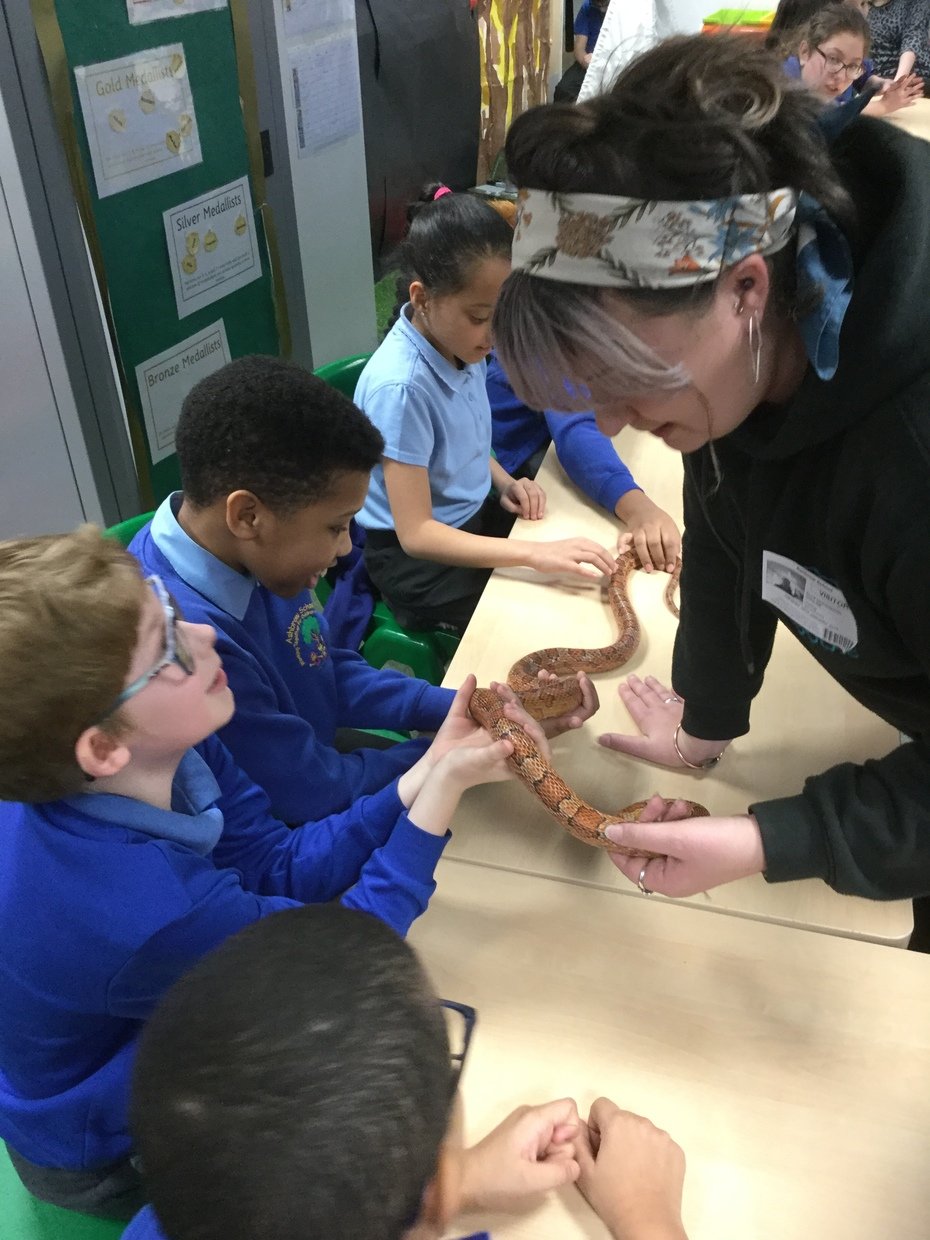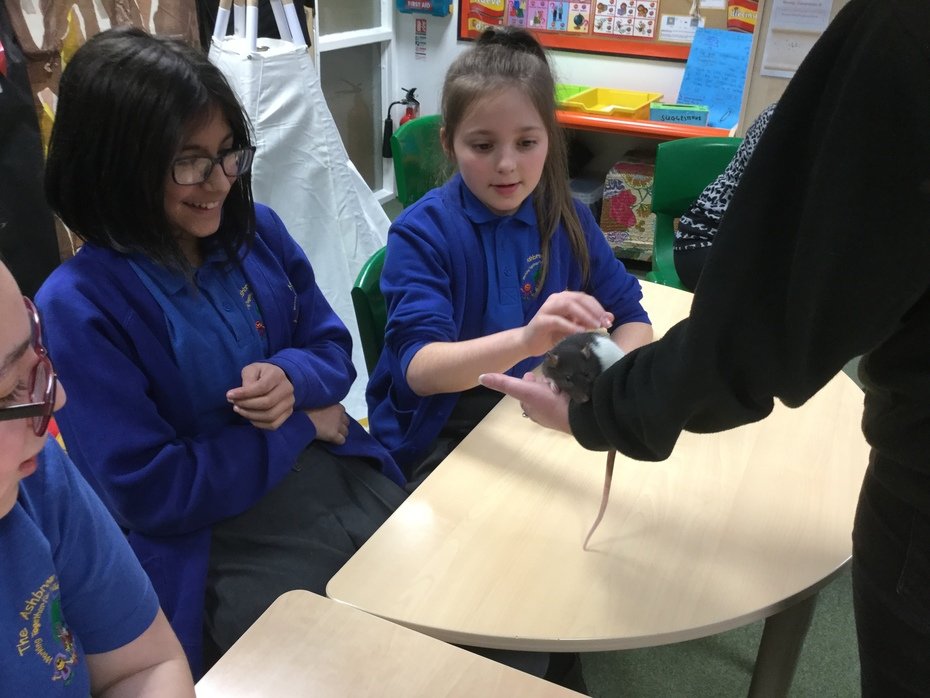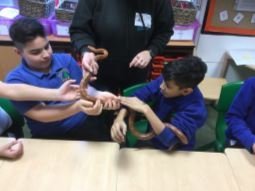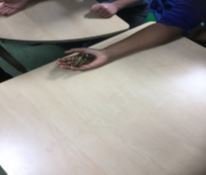 Natural selection experiment
As part of their Darwin's Delights topic, Year 6 continued to investigate the process of Natural Selection. They focused on animals which are able to camouflage themselves in order to avoid predators. The children conducted an experiment using different coloured paper. They had 20 seconds to grab as many pieces of paper as possible (the colours represented different moths). The children found that it was much more difficult to pick out the 'moths' which were the same colour as the background and instead chose the other colours instead.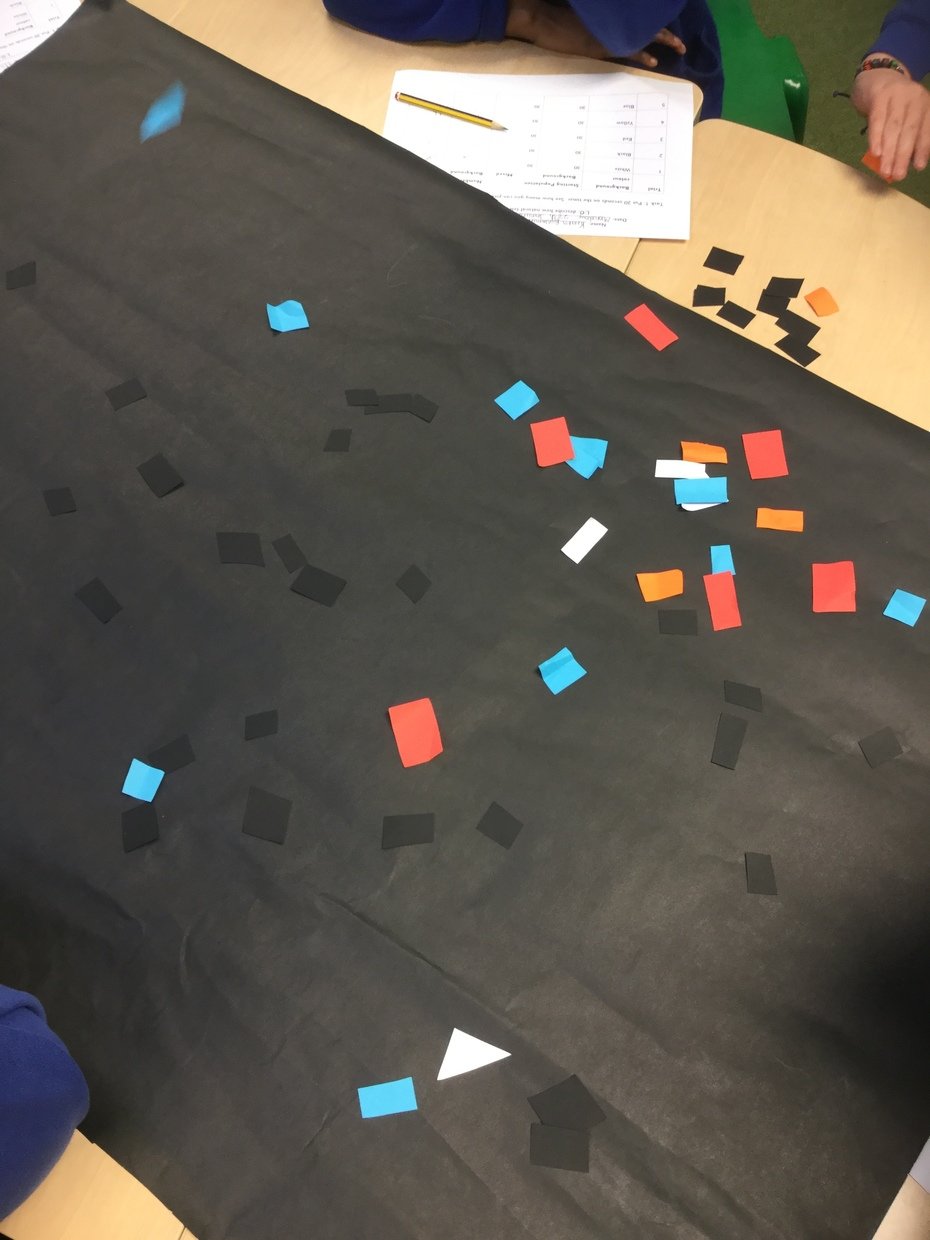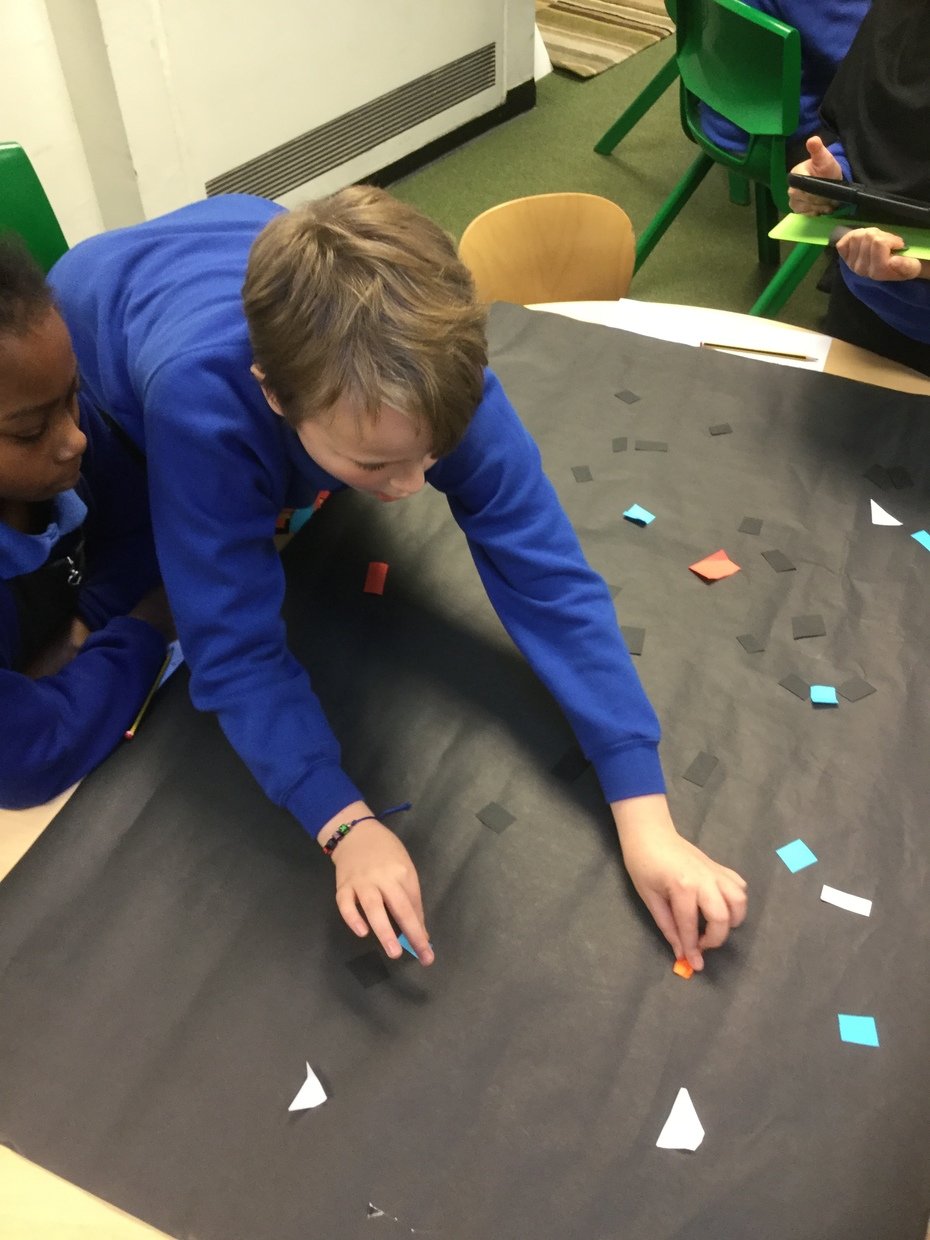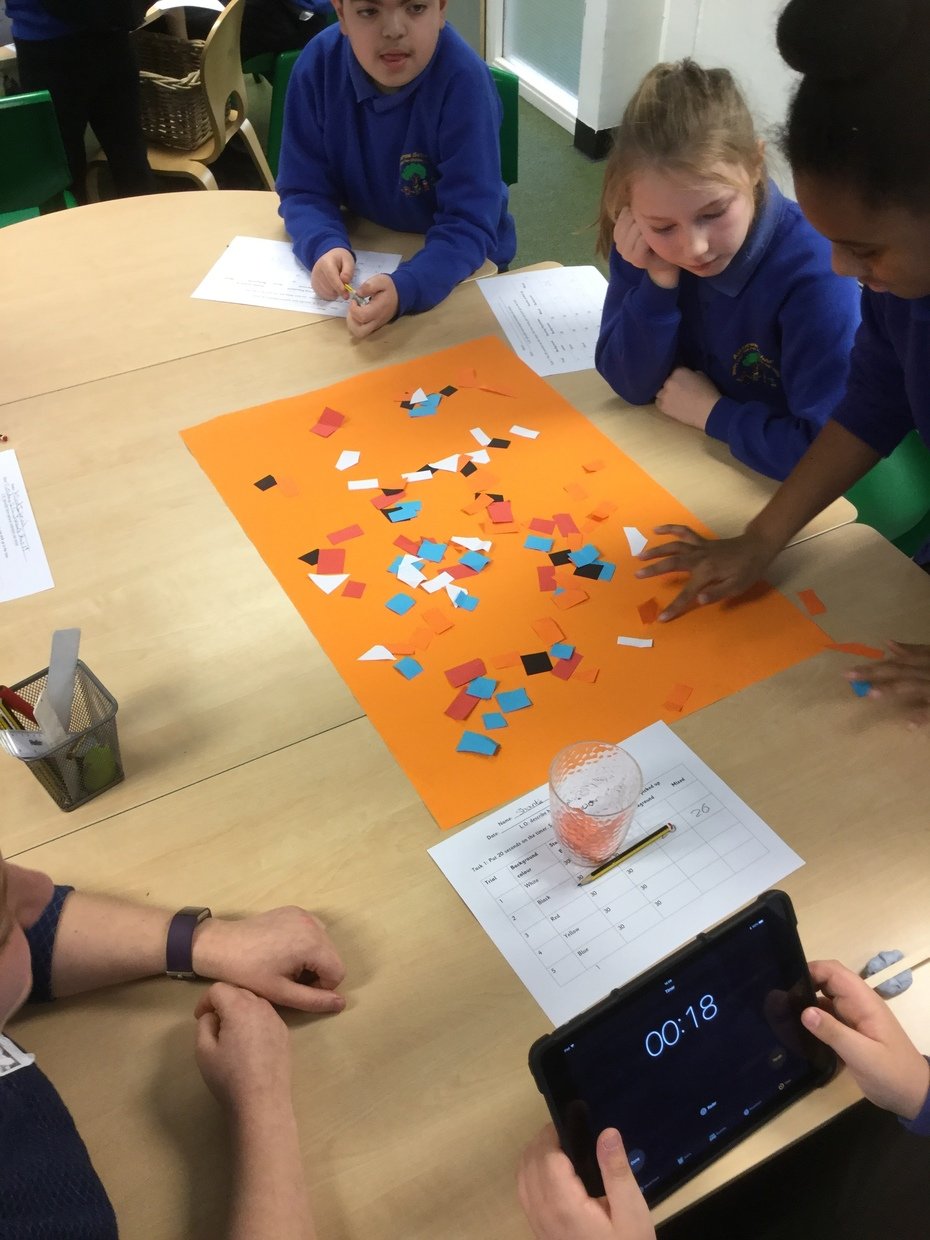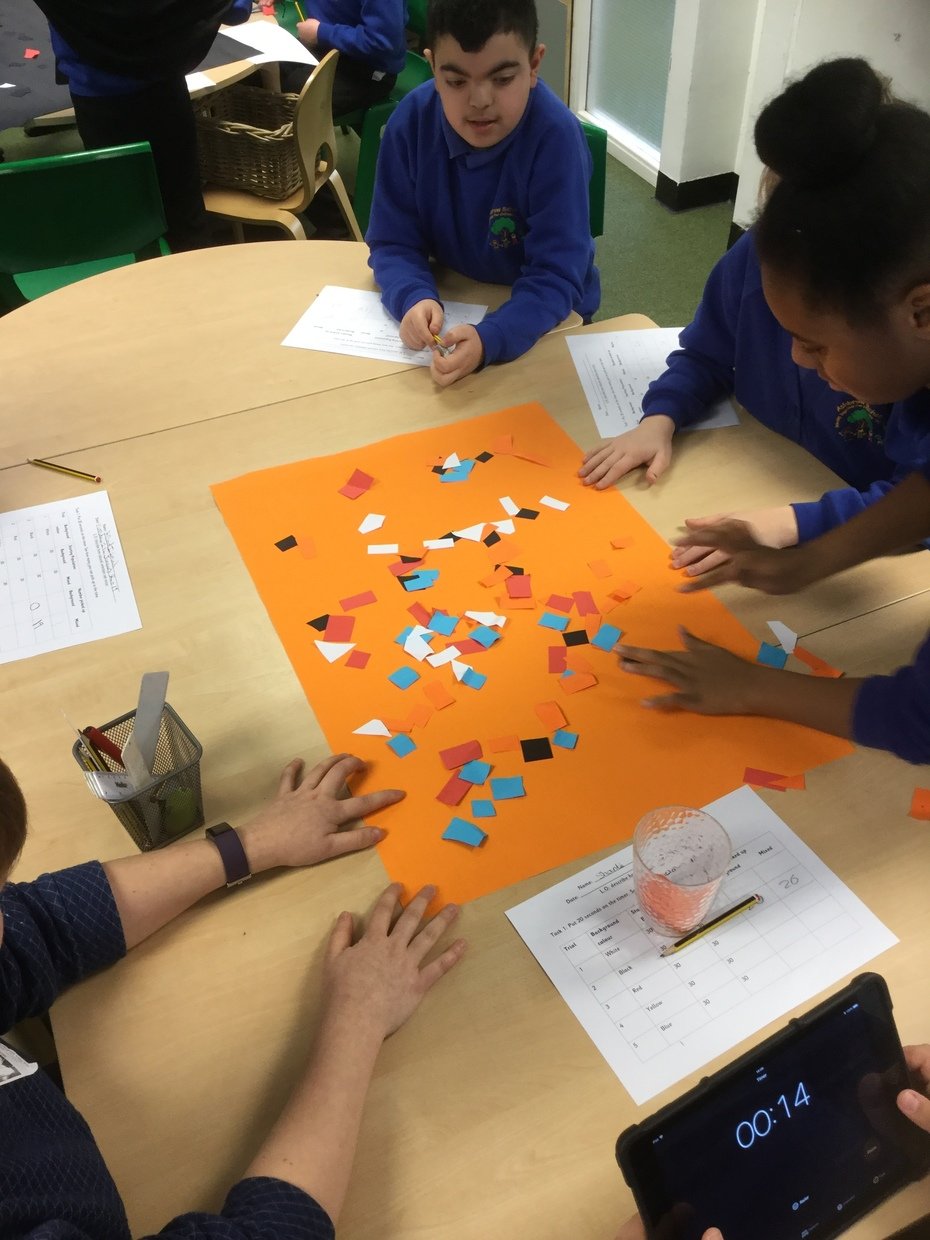 Here are some other images of an activity that year 6 did participate in this activity was the blubber glove activity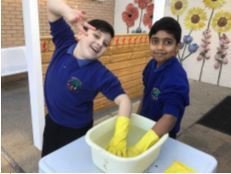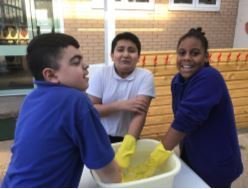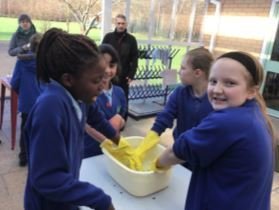 Diary:
Basic skills maths - Monday
Grammar Hammer - Friday
Computing - Friday
PE – Tuesday
Homework - Sent home Thursday, returned no later than the following Tuesday
Curriculum:
The topics we are covering are in the table below.
Click on a topic title to find the curriculum coverage.
| | | |
| --- | --- | --- |
| Autumn Term | Spring Term | Summer Term |
| | | |
| | | |
Curriculum letters for parents:
| | | |
| --- | --- | --- |
| Autumn Term | Spring Term | Summer Term |
| | | |
| | | |
Useful websites to help extend your learning at home...