Walnut SH
Simon Martland (Smartland) on: Walnut SH
At Murton Park we were able to experience lots of different aspects of life during World War Two.
Here is a little information about some of the activities we particularly enjoyed:
Air Raid Shelters
If you were caught in an air raid you would hear this loud, annoying noise (air raid siren) that means walk quickly (don't run or you might fall and hurt yourself) to the nearest air raid shelter.
At Murton park they have examples of 3 different types of air raid shelter:
The Morrison Shelter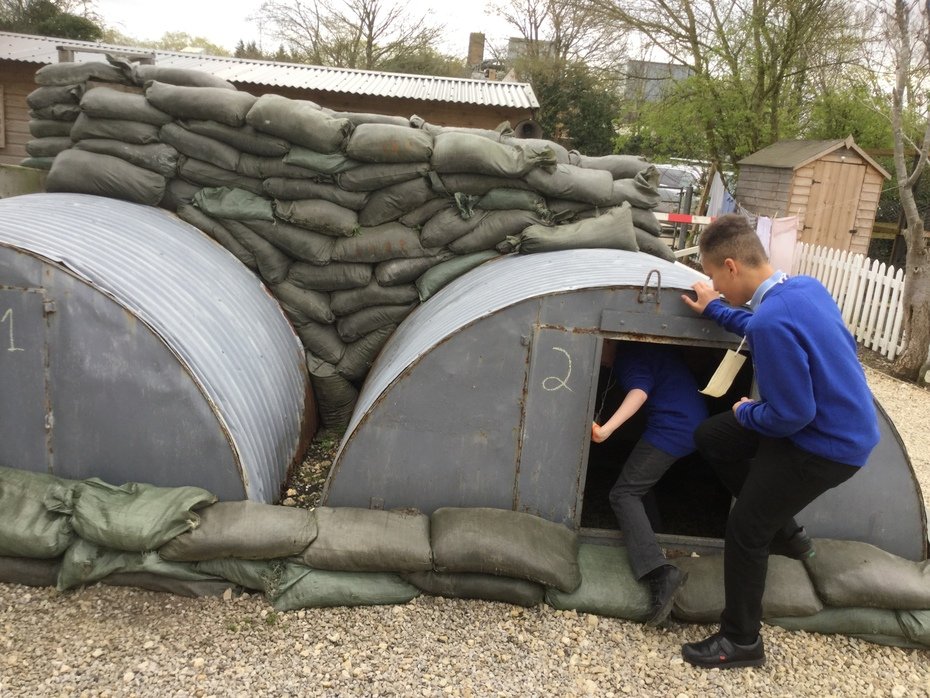 The Public Shelter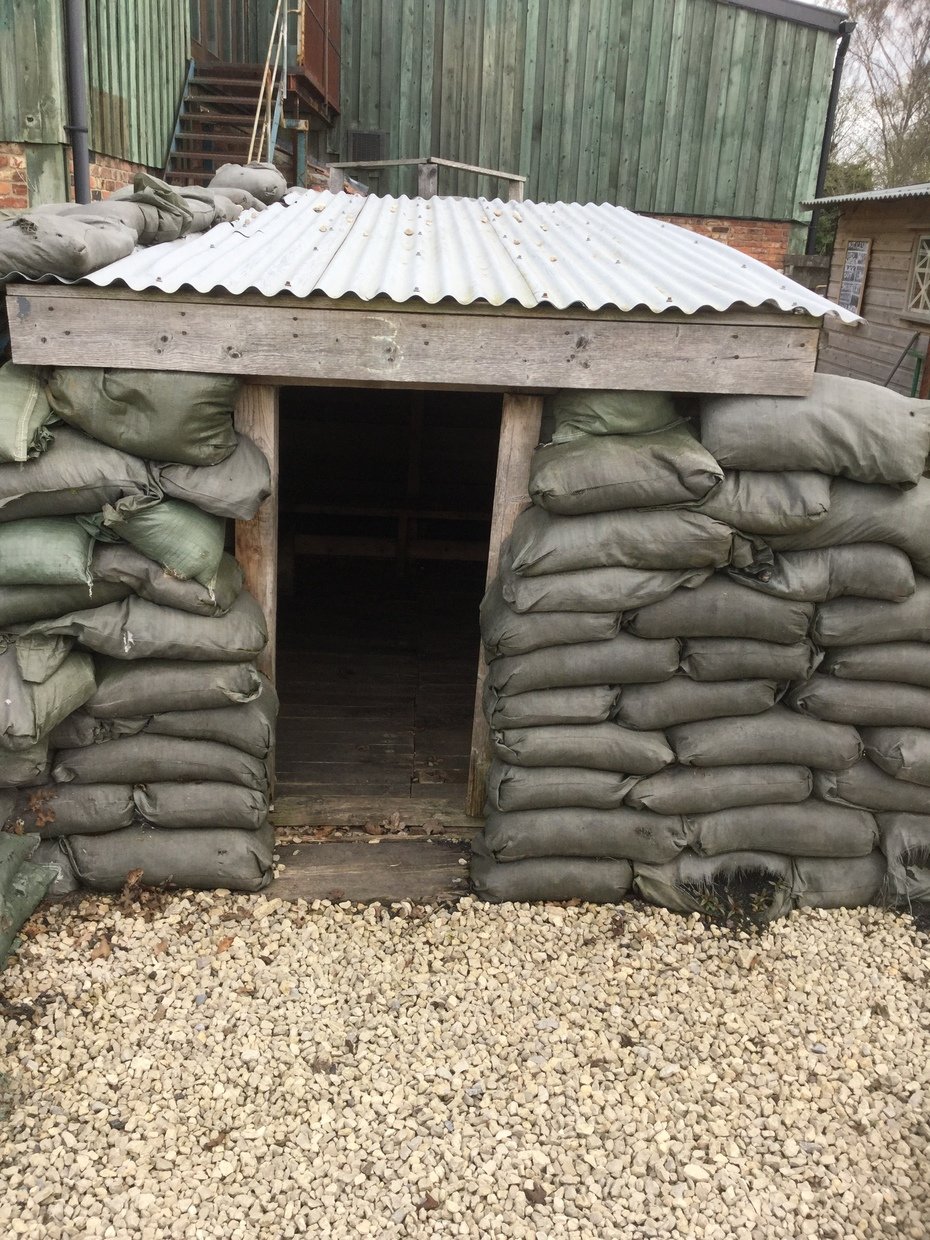 The Table Shelter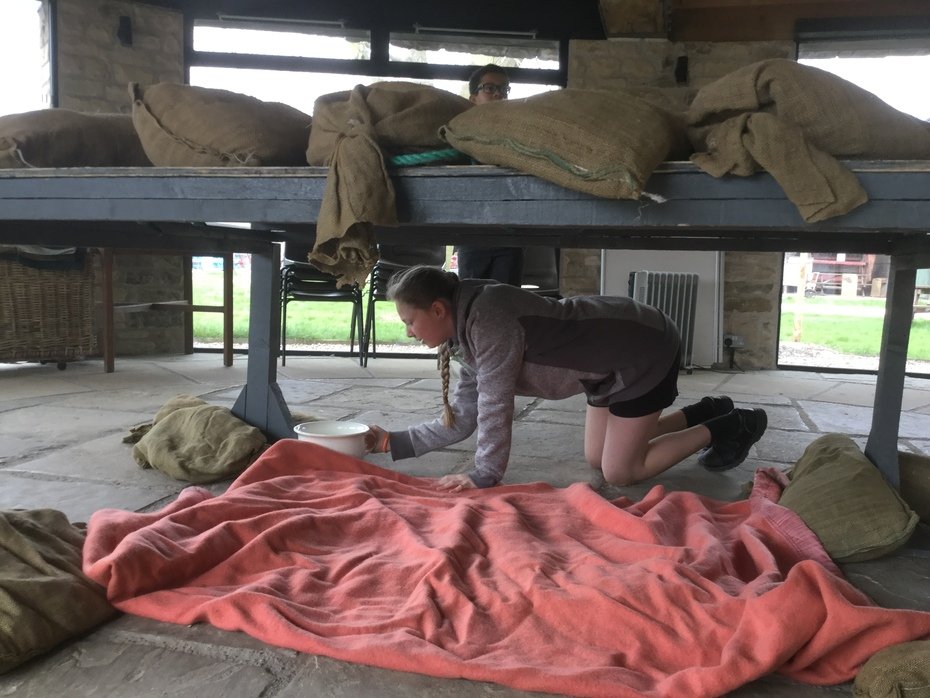 By Jaiden
w
w
w
WASHING UP IN WWII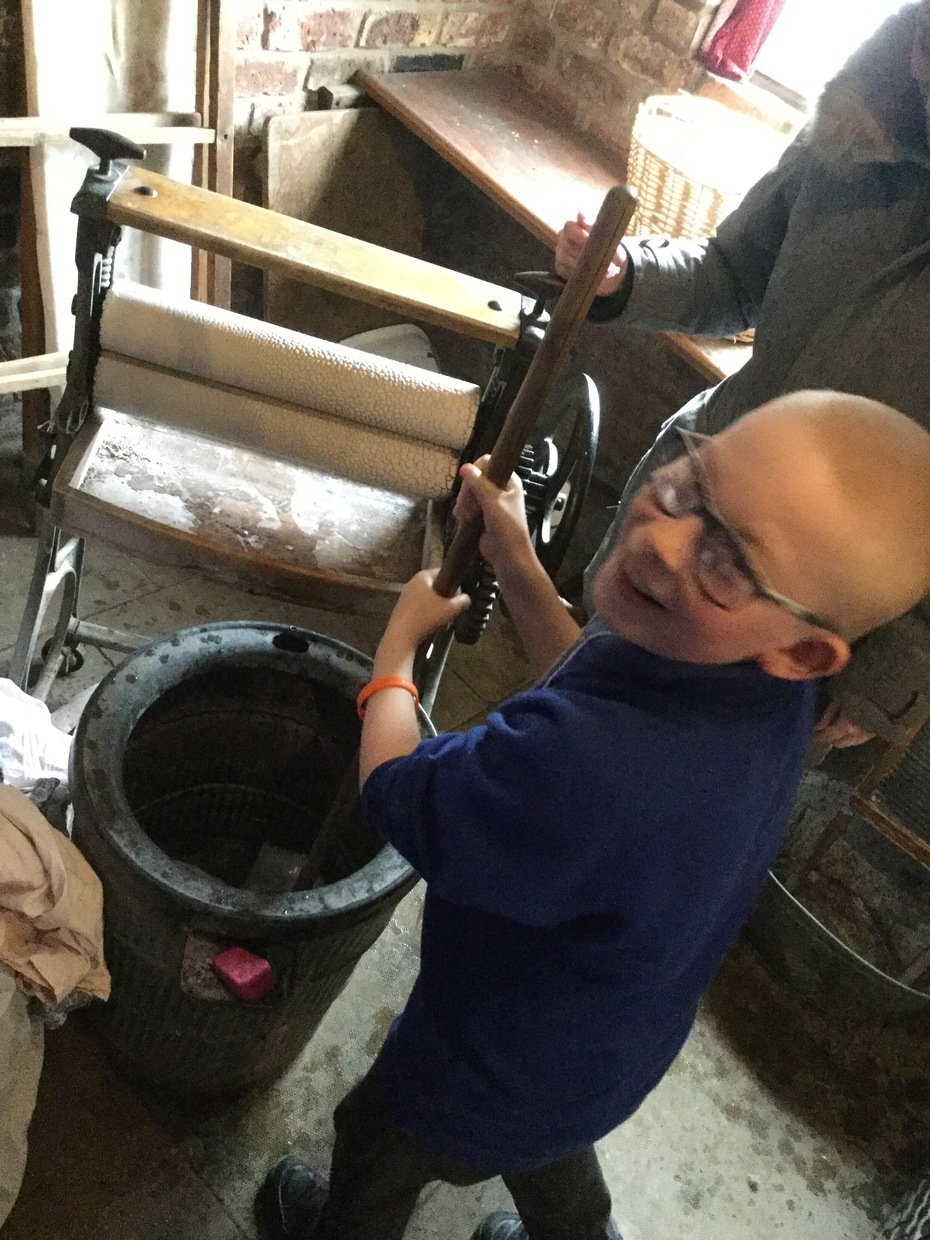 Washing up in WW2 was very different to the modern day washing up - there were no washing machines or dryers.
First, there was a huge tin with lots of water in it.
Second, you would grab a dolly; to use you would bend your knees and twist the dolly.
After that, you would rub soap [which was rationed] on the collar and the stinky armpits.
Then, you would scrape it on a scrubbing board to loosen the soap.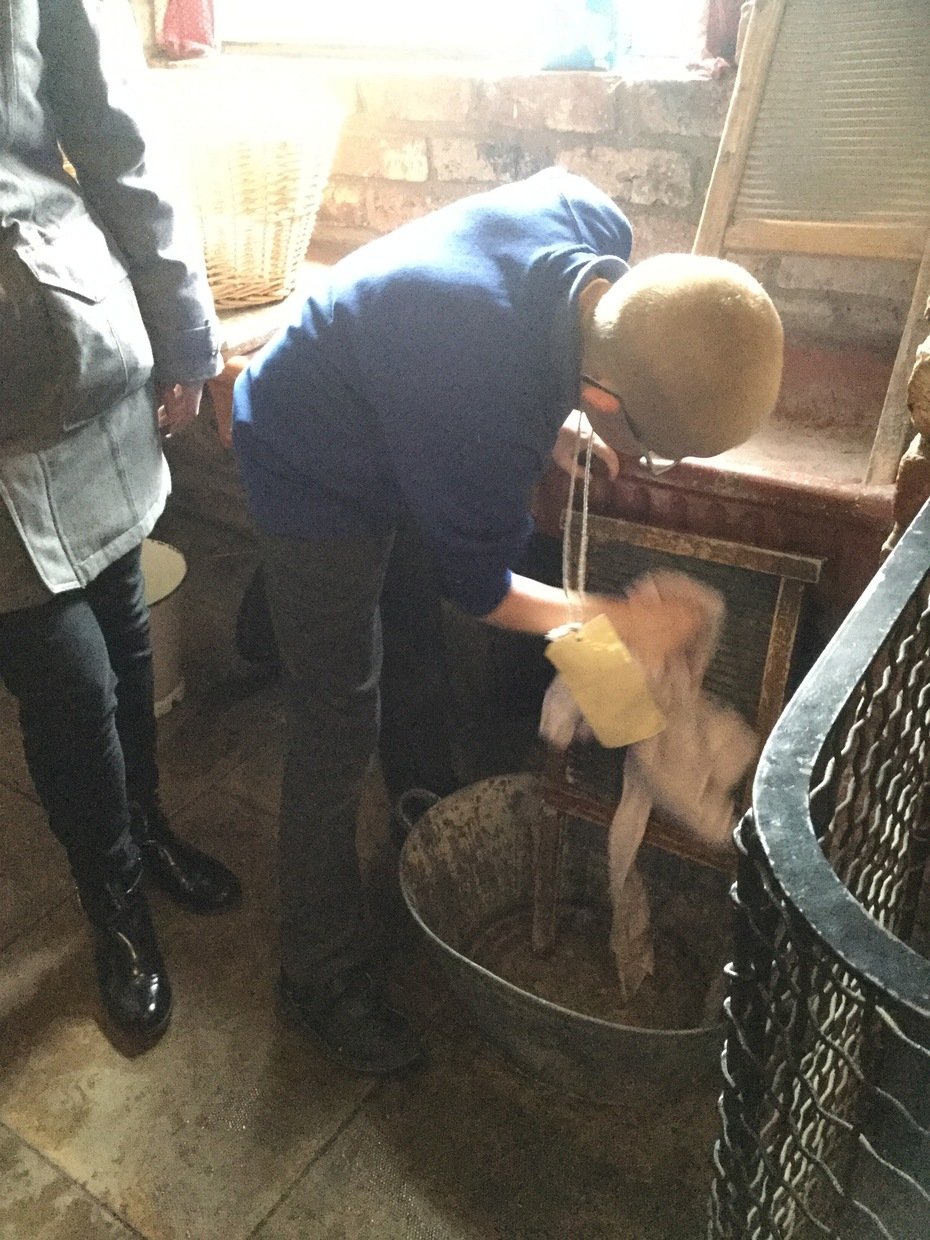 Once you've done that, you have to put the item of clothing through the mangle which would take out all the excess water.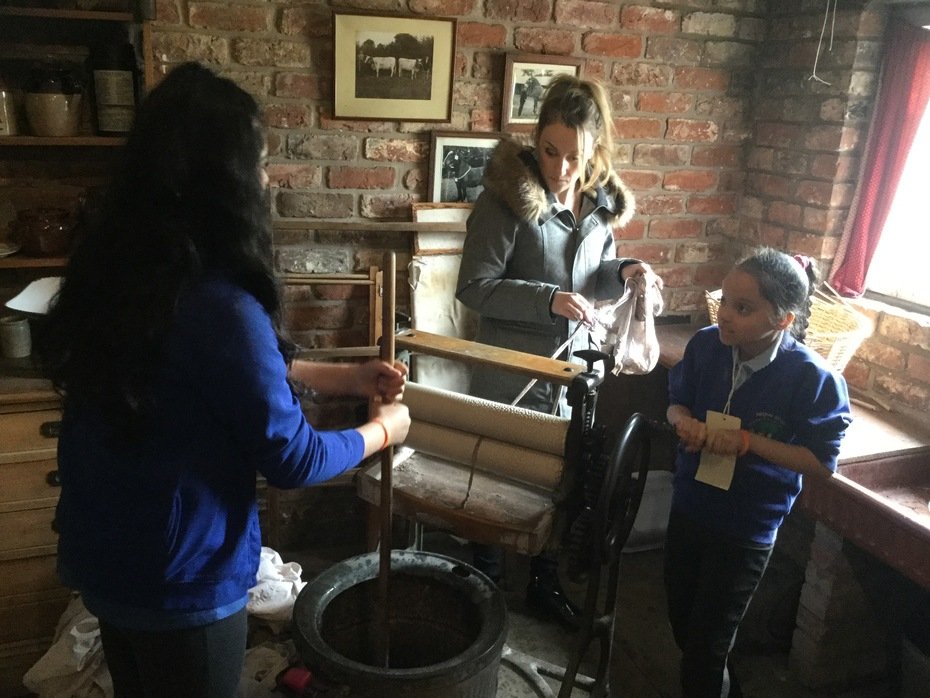 Finally you would hang the washing up and leave it to dry.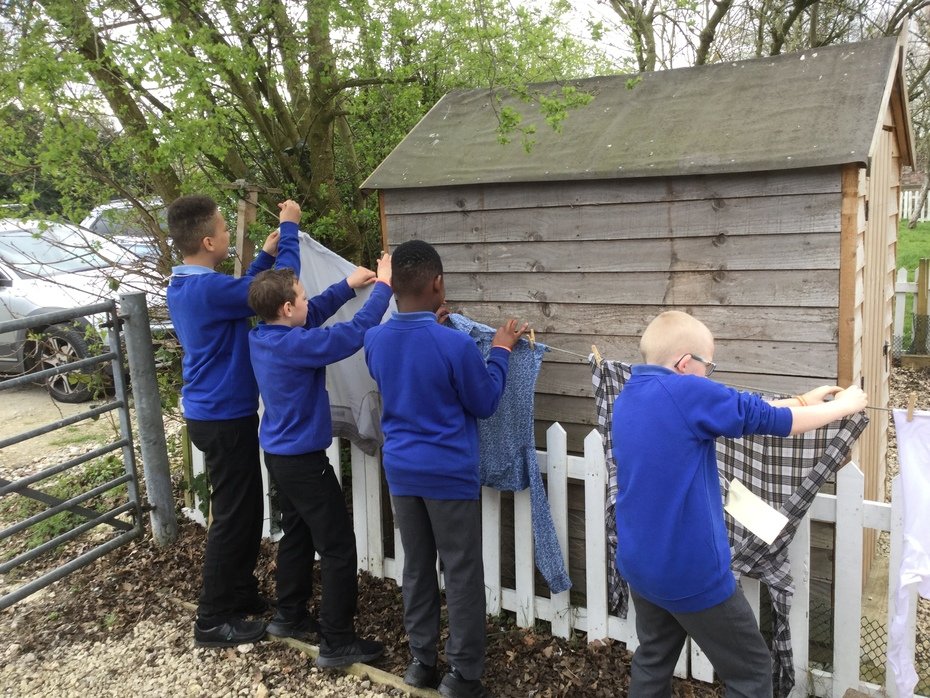 By Sean. P. W. Dobson
w
w
w
Gas Masks in WW2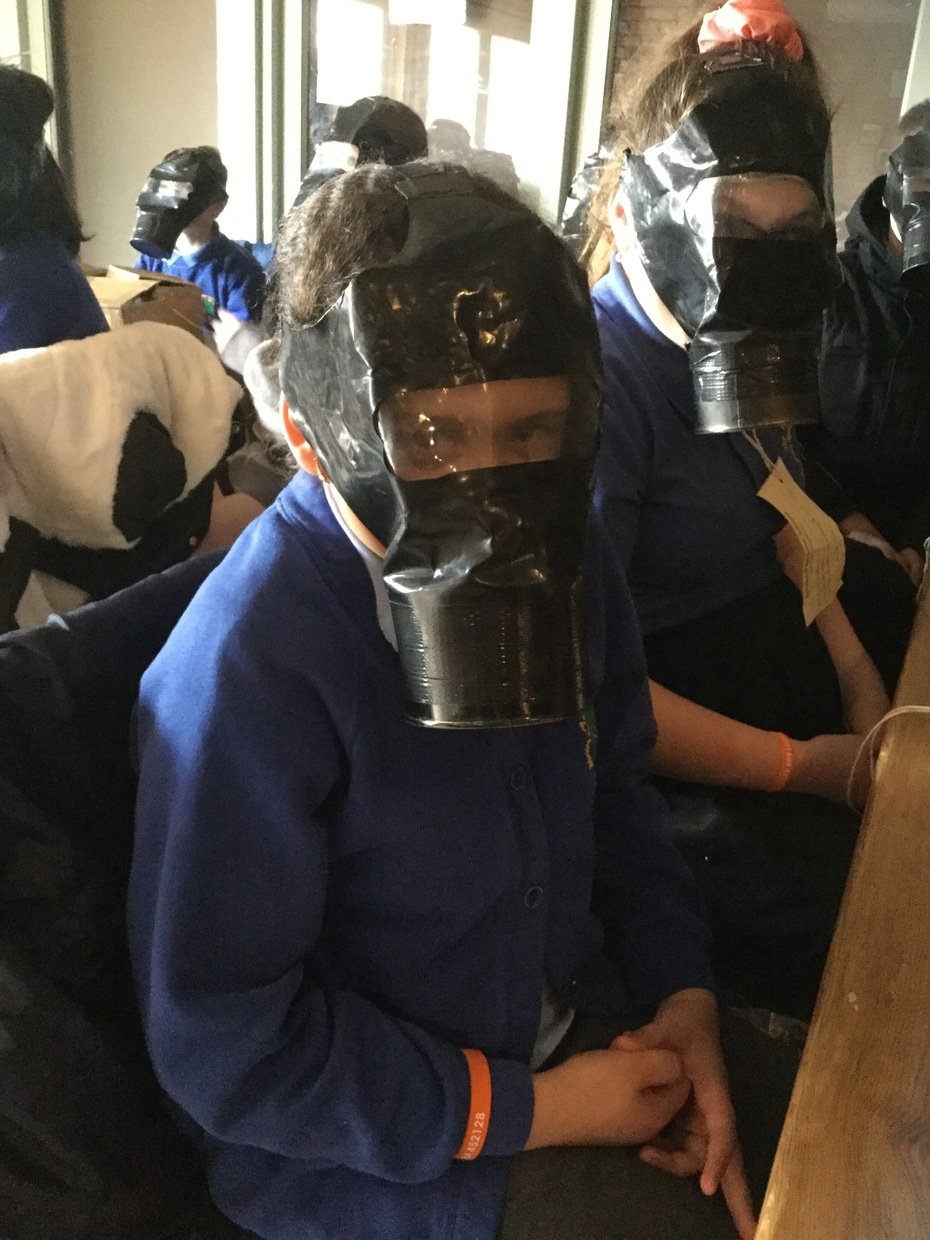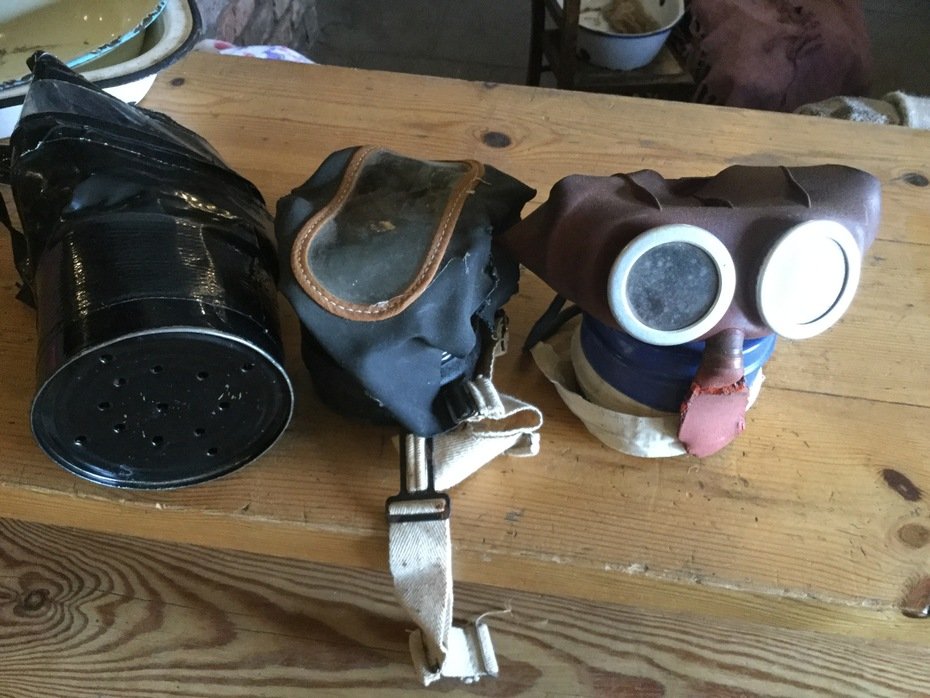 Today we went to Murton Park and it was very fun, but the best part (in my opinion) was the gas masks. There were different types of masks: babies, children's, adults etc.
The children didn't want to wear gas masks that looked like the adults, so they made ones that looked like Mickey Mouse. Every time they breathed out, the nose would inflate and make a farting noise which would cheer them up.
The adults would wear a black one with a clear patch to see through.
The biggest one was for the smallest person: the baby. It was tank-like and you would: put the baby in, tighten the bottom, and there would be a pump at the side and you would have to pump the air for the baby so it could breath.
The Government found out the gas masks would only work in ONE gas attack.
In my opinion, the gas masks were kind of creepy.
If you ever find a REAL gas mask DO NOT PUT IT ON!!!! It might affect your breathing. If you go to a Museum, most of the time they clean it out so you can put it on.
Try make your own gas mask!
All you need is:
Straps,
Tape,
Plastic,
Black tape (so it can match with the colour),
Cleaned out tin.
Have fun!
By Miya
w
w
w
Rag Rug Making in WW2
Today we had a lovely day out at Murton Park.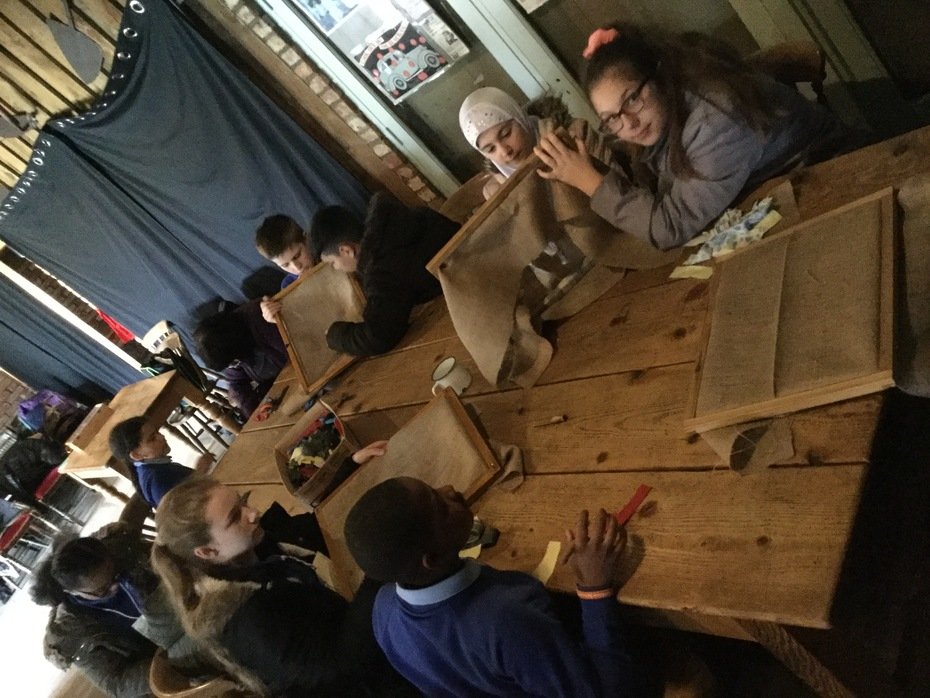 One of the many things we did was Rag Rug Making; to do this we needed:
Rag (Strips of old clothing),

Pegs,

Potato sacks,

A canvas.
First of all, we got the canvas, which was covered in the potato sack, we then got a handful of rag.
After that, we took one peg for each group; we started to poke 2 holes with the peg through the potato sack and then slid a piece of rag in the hole and then into the other one (we started from the middle and worked are way around the rug).
We repeated the same step over and over again until we covered the whole thing.
People made rugs like this to recycle, to make rugs out of old clothing that could be reusable.
I hope you liked this blog about Rag Rug Making in WW2!
~Julia
w
w
w
wFinally, some postcards home ...
w
w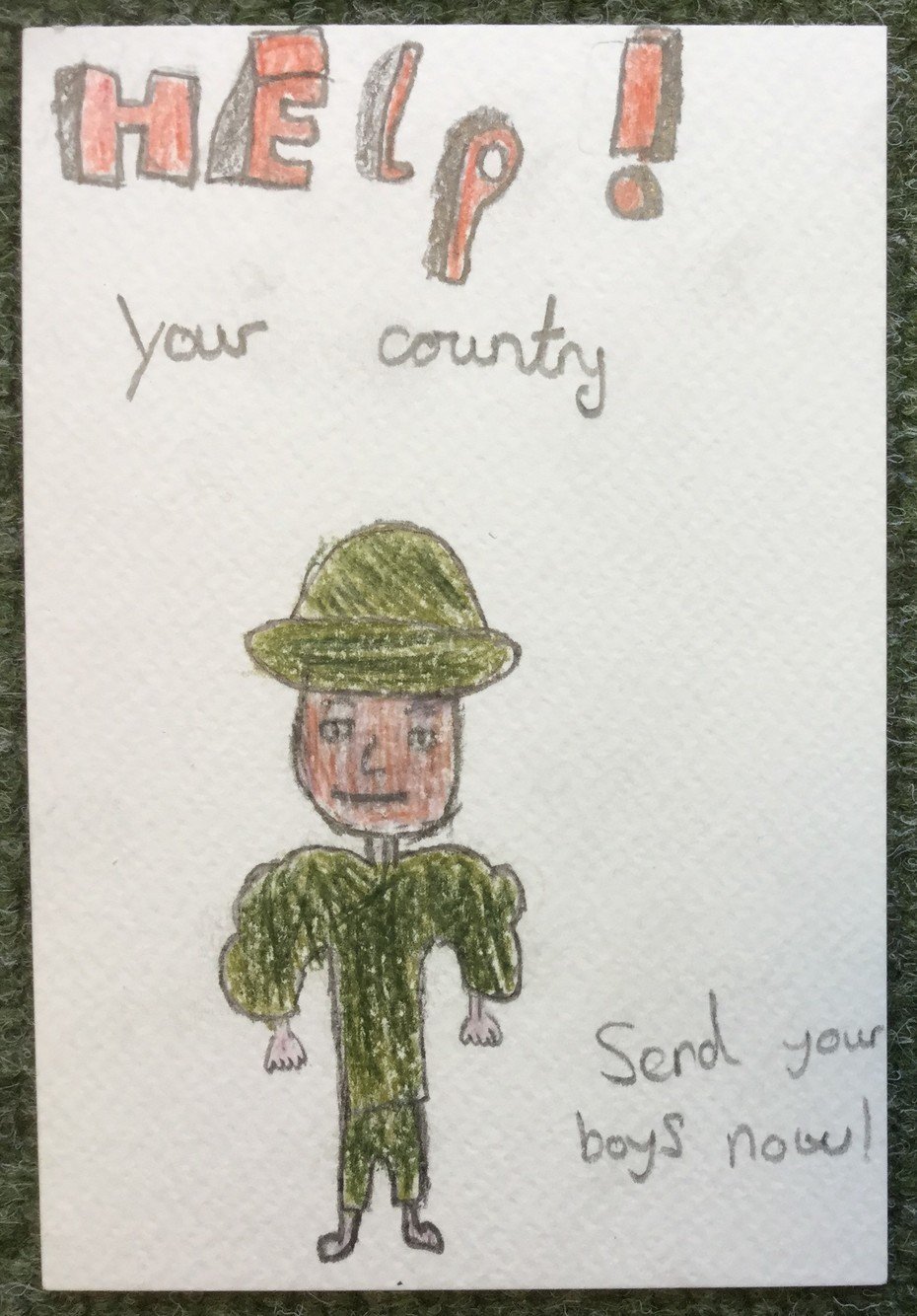 Hello,

I have arrived safely at my new house at first no one wanted to keep me because I couldn't stay still I was so nervous. The train ride was boring but that's pretty obvious isn't it. I've never seen so many trees in one place except for the parks, any way how is it at home? Don't let Germany beat you!

Lots of love see you when possible

Raynor McDonald R.M

Miss McDonald

15 Red Royd road

Wales

HE3 7VC
.w
w
w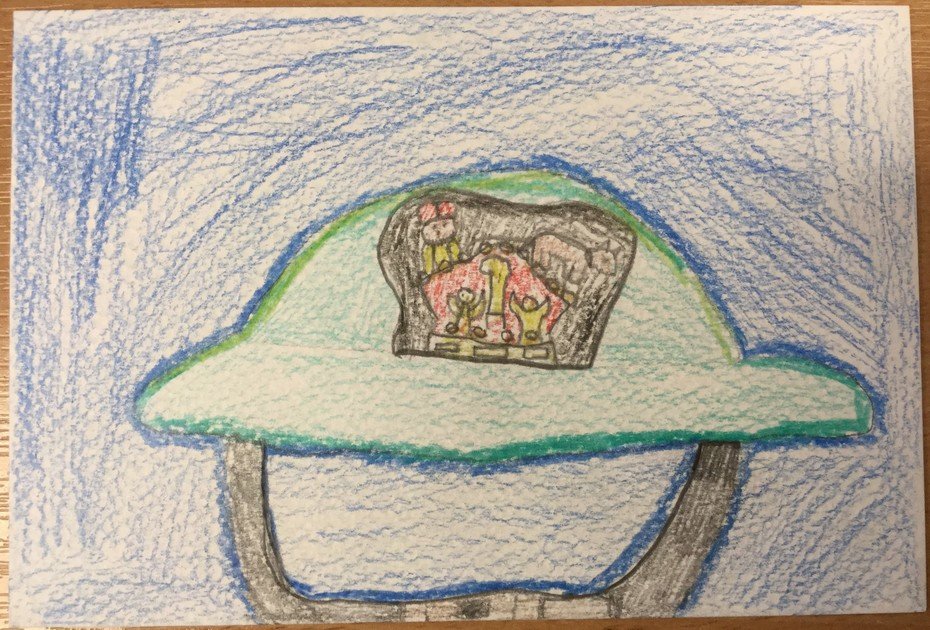 Hello,

It's been a long day, I wish I could be at home with you! I've made a friend at least, his names James: he is kind and thoughtful. I have not seen dad yet by the way; he is probably with the older men because there is only a few people here and they has to be more people. Everybody else are either tall or strong, I'm like a mouse to them! The other day we went training in a super-secret place: we did things like crawling in mud! After that we went to go and wash (it was a really small bath). Anyway, I really really miss you, I can't wait till I can come home, but until then stay safe.

Bob, your loving son!

Mrs T Taylor

234 West Compton Street

Newhaven

West Sussex

WA13 5ED
---