Skillforce 30th November Walnut SH
Simon Martland (Smartland) on: Skillforce 30th November Walnut SH
Tank busters!
First you need two people. When you have got two people you get a blindfold. One person wears it, then the other person takes the beanbag, they are now the tank. If they hit you with a beanbag you get one of you lives taken off you. If you get all 3 lives taken off then you lose and just to make this harder the second person has to guide you.
You need about 4 pairs of people to get this game started. When you have been hit three times its time for you to swap over with the commander. If you are playing a death match then if you get hit 3 times in the game mode then your out. This is a game of skill and how quickly you can respond to instructions.
Riverbank!
Riverbank is a listening game.
When someone says river you jump forwards, if the say bank you jump back, if they say tiger you jump into the water, if they say crocodile you jump onto the bank, but they might say something like river then tiger and then if you jump back you lose, it's a fun but hard game. If you're a bad listener this game might just help you improve. If you wobble over the line it counts and if you flinch it counts.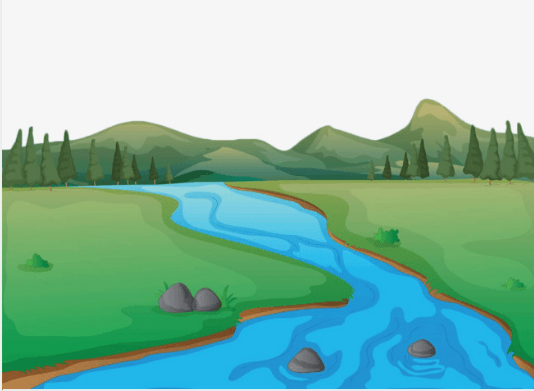 Planning charity event!
We have started planning a charity event. We have decided that we are going to do a fun game kind of event with some snacks from all around the world like maybe a Caribbean themed dish.
Made by Raynor
Tank Busters!!!
To play Tank Busters, you will need:
.blindfolds
.beanbags
.people (family, friends…)
.cones (optional)
Scatter the beanbags on the floor and get into two's, and decide who will be blindfolded for the first round.
Secondly, the person who is NOT BLINDFOLDED will stand outside the cones and when everyone is ready they will direct the other person to a beanbag. When your partner has grabbed a beanbag, you tell them to turn to the direction you want and when they are ready you tell them to fire and they have to try hit another 'Tank'. If you get hit 3 times you're out and you swap places with your partner.
River bank!!!
To play river bank you have somebody shouting the words:
-river
-bank
-crocodiles (land)
- tigers (river)
1.) Everybody will line up but one person will shout one of the options above.
2.) If you jump or walk into the wrong spot…YOU'RE OUT!!!
3.) Swap places with each other so it's fair.
4.) If you want to make the game harder, you can shout crocodile or tiger. (this game is very fun with school, friends or family.)
Charity event.
In our class, we have been planning an event for charity. This is an event where everyone can take part. We will be raising money with: food, games and many more events. This event will take part in the Summer Term. We hope you will enjoy.
By Miya Oates.
River Bank
At River Bank you had to jump over the line when the skill force instructor called.
When he said river you stay past the line, when he said bank if we stayed in for a long time he would say tiger and crocodile. If he said tiger you had jump over the line, if he said crocodile you had to go over the line.
If you are last to jump or you mess up you are out.
Last man standing wins
Charity event
Walnut SH are doing a fundraising event to raise money and we are going to give the money to charity. It will take place on the cycle track we will get the money by playing fun games and selling tasty snacks.
By Tajay Marshall
---